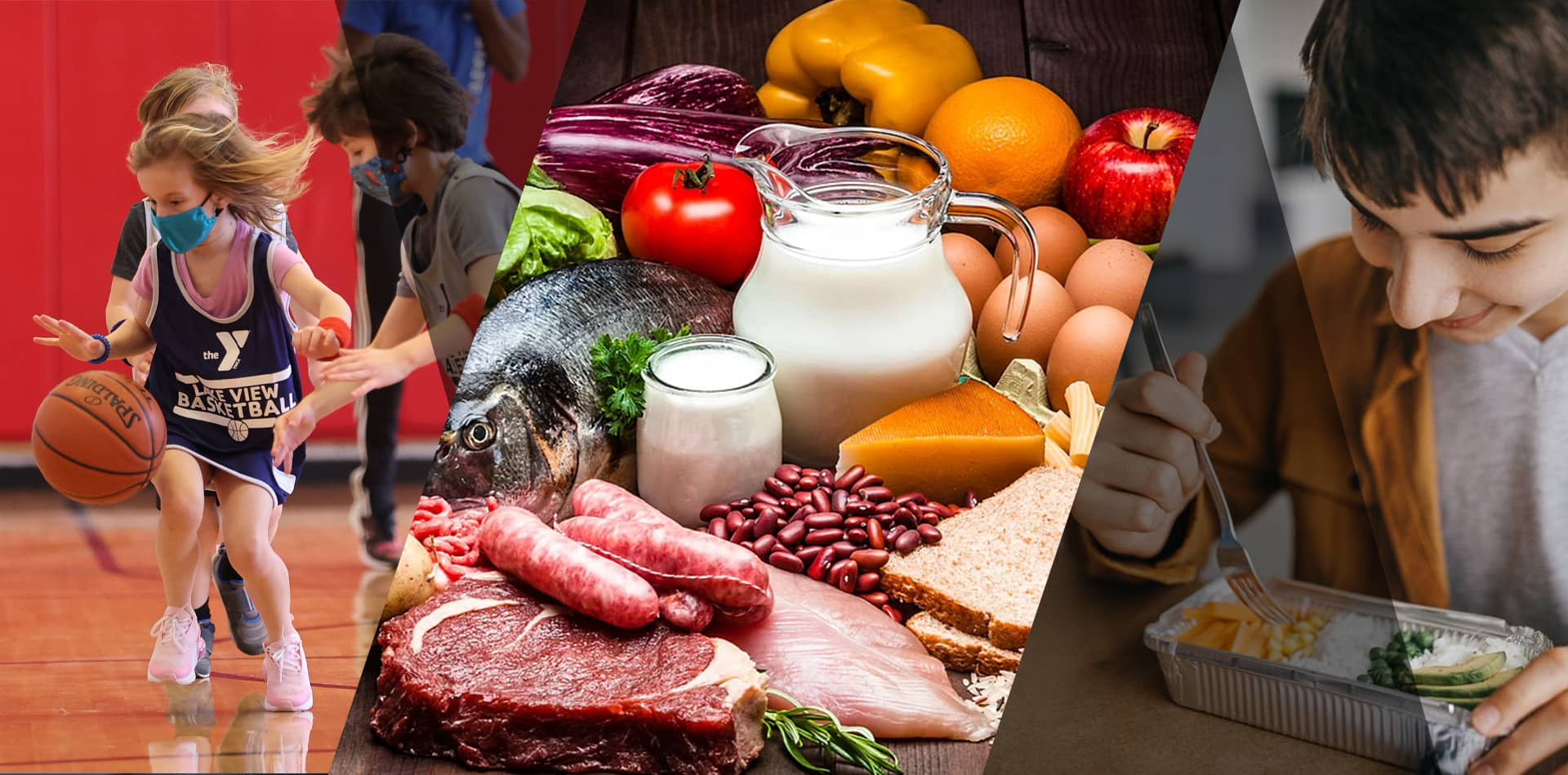 A Game Changing Program for Parents!
Helping your son or daughter consume the proper nutrition is key to ensure they are developing effectively and have the proper health. HYT's Youth Nutrition Program is designed to help introduce parents to the key fundamental to establishing proper nutrition for their child.
Healthy Youth Nutrition Program for Youth Athletes & Non-Athletes
The youth nutrition program is an introductory virtual program to help parents learn about youth nutrition fundamental. This virtual program includes two introductory 30-minute zoom sessions to go over these fundamental and help parents develop a plan to align it with their child's nutrition to help ensure they are living a heathier lifestyle. HYT Coach Sanchez will discuss general youth nutrition and/or youth sports nutrition – all dependent on the parent's goals for their child. Contact us today to learn more about our Youth Nutrition Program.
Program Overview
VIRTUAL PROGRAM INCLUDES TWO INTRODUCTORY 30-MINUTE ZOOM SESSIONS
ADDITIONAL 30-MINUTE ZOOM SESSIONS ARE OFFERED AND RECOMMENDED FOR AN ADDITIONAL FEE – PLEASE SUBMIT A REQUEST FORM UNDER Contact Us
PARENTS WILL RECEIVE YOUTH NUTRITION GUIDANCE/COACHING
PERFECT INTRODUCTORY VIRTUAL PROGRAM FOR PARENTS LOOKING TO LEARN AND IMPROVE THEIR CHILD'S NUTRITION
Pricing
VIRTUAL PROGRAM INCLUDES TWO INTRODUCTORY 30-MINUTE ZOOM SESSIONS – $169.99
Intro assesment call (30 min zoom call)
$84.99
intro assesment call (30 min zoom call)
$84.99
4 WEEKS (30 min zoom call)
$299.99
4 WEEKS (30 min zoom call)
$299.99